For some of us, we work to save up money, while others to gain experience and others to have a career. You might be saving the money to travel or go for a vacation. But the idea of paying a lot of money only to be spent on a week or two might be mortifying, especially when you're going to buy souvenirs and other stuff. However, in this article, we're going to prove to you that traveling while staying on budget is possible. Here is what you need to do.
Make an Itinerary
The first step you can take to travel on a budget is to make an itinerary, which is a schedule or a timetable of what you have to do on day one, day two, and so on. Creating this itinerary will help you from going to places that might cost you more than just a few bucks, so make sure you make this itinerary and try to stick to it.
Our tip is to browse the internet before you go, looking for hot tourist spots that don't cost a lot of money. For example, a lot of shrines in Japan are great for sightseeing, and it doesn't cost much to go there when compared to an amusement park.
Other Accommodation Options
Staying in a hotel is probably in your mind as you travel, but trust us there are better accommodation options compared to a hotel. For starters, capsule hotels are trending, and they don't cost as much as a traditional hotel. And if you're anxious about staying in a capsule-sized hotel, worry not as there are other options such as Airbnb, which has many selections to choose from. You could get an apartment, or a guest house, the choice is yours.
Eat Where the Locals Eat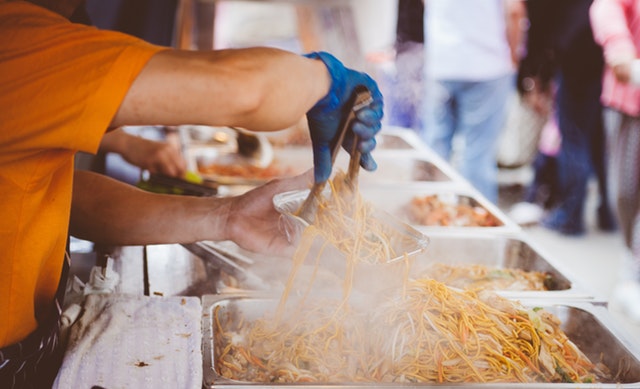 The first mistake that you can make is going to a hotel or a mall and eat there for lunch, or dinner, which can cost more than you would expect. If you want to save some money, make sure that you eat where the locals eat, as they surely know where to get affordable meals.
Our tip, as usual, is to browse the internet or if you're there, consider asking the locals on where to eat cheap. At the same time, if they have a fountain for drinking water, consider refilling your bottles every now and then instead of buying bottled water in a convenience store.
…